Date: 16 / December / 2021
By December 15, the main protagonist of the Convention was, without a doubt, organized civil society. In a favorable way, in plenary session, the assembled international community demonstrated an absolute commitment and support for the promotion and strengthening of the participation of civil society organizations in the fight against corruption. In this sense, starting from said central location in which civil society organizations are placed, lines are opened for discussion around the challenges, scope, and mechanisms of collaboration and technical assistance that can be sustained with governments. the world to promote and accelerate the implementation of the Convention.
A significant episode during today's plenary session was Turkey's position on the sovereign right of states to object (without further justification) to the participation of civil society organizations. It was a provocative position that started an important debate regarding the forms, obstacles and limitations of the link between governments and organized civil society to combat corruption. From the position of Turkey (and from the observations of Russia, China and Iran on it) the door has been opened for a revision of the statutes of the convention, with a view to clarifying and specifying what can be understood as justifying objection and, thus, avoid state discretion and continue ensuring civil society organizations play an active role in the fight against corruption. CCRC and the rest of the organizations gathered in the UNCAC Coalition join this call. In short, from this debate, the review of the mechanisms and procedures contemplated in the regulations of the Convention is outlined, an issue that could well be positioned at the center of the agendas for the next UNODC Summit.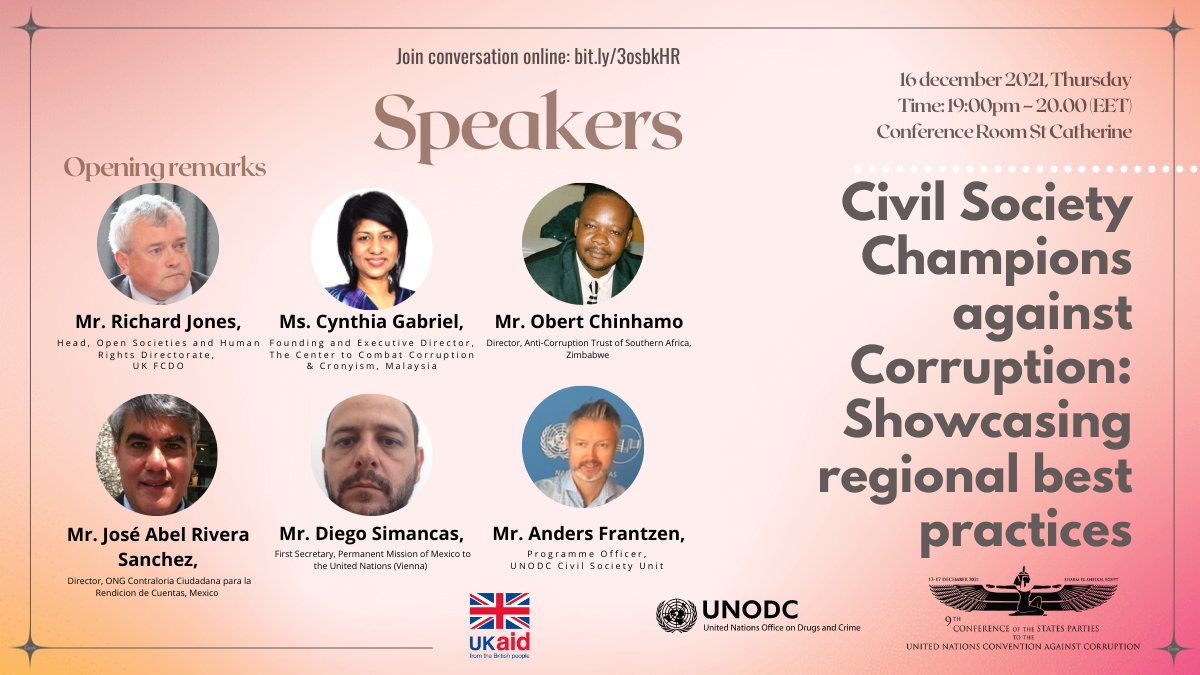 However, taking advantage of the institutional channels of the Convention, this last debate has ended up serving as an opportunity to reaffirm the international commitment in favor of the importance of the involvement of civil society organizations; A premise against which there was no objection from any of the delegations meeting in session. In this sense, this third day is an important victory for civil society organizations, recognizing their role as allies of governments in the fight against corruption and as vital supports in terms of accountability and transparency.
At CCRC we recognize ourselves as enthusiastic and confident that these new discussions mark guidelines and favorable international commitments for the fight against corruption. Approaching the final stretch of the Summit, we salute the coordination of the event and the numerous shows of support and association that the international community (including States, civil society and the business sector) has shown.